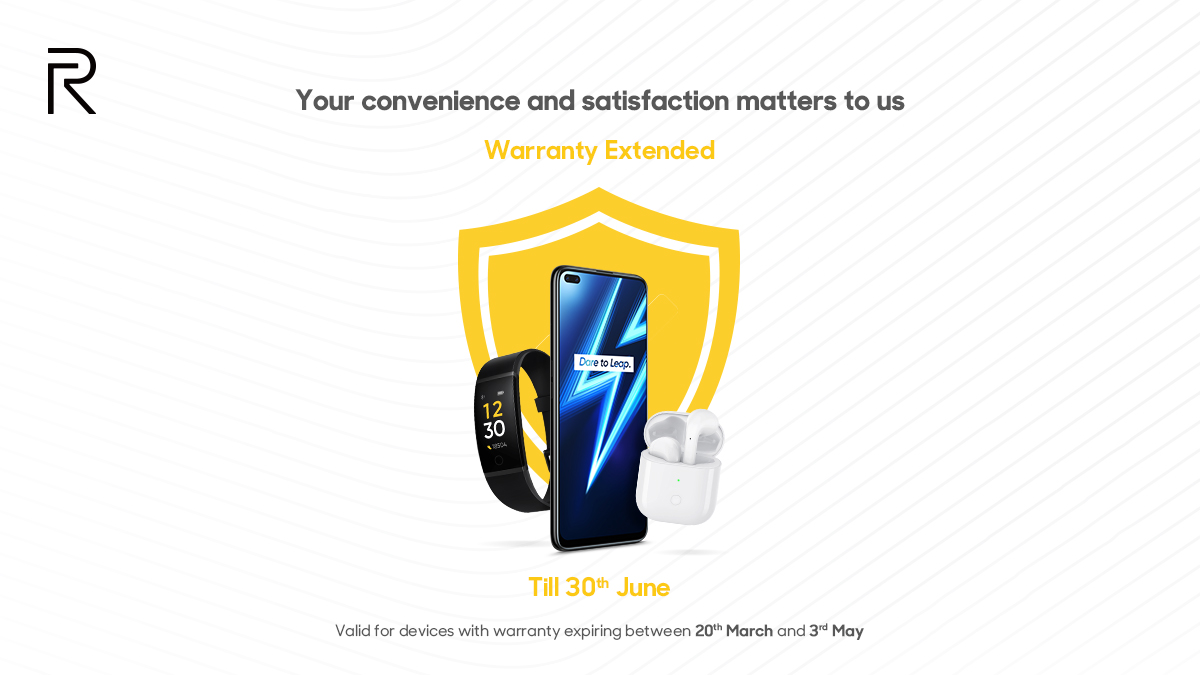 Realme is one of the most popular smartphone brands in India. In the current situation, the company announced that they are going to extend the warranty of the Realme product, For all the Realme users those worried about Expiring the warranty in the lockdown period for those have good news here.
Mr. Madhav Sheth the CEO of Realme India has announced that news via Twitter and the Realme Community. All the Products of Realme, Realme Smartphones, Wearables, Accessories, headphones, etc. whose warranty going to expire between 20th march to 3rd of May, Now the company has Extended the Warranty till 30th of June. So the realme user doesn't worry about the warranty if you have any issue in your realme Products and the warranty is expired in the lockdown period you can also go to the Reame Service centers till the 30th of June.
Also Read:- Oppo A92s 5G with 120Hz display in Midrange Specifications
Announcement from Realme India
Looking at the current situation, we would like to announce that the Realme products with their warranty expiring between 20th March and 3rd May will now have their warranty extended until 30th June.