If you are looking a budget tablet for light gaming or studies for you kids so The Alldocube iPlay 30 is one of the best choice available in the market. The iPlay 30 is the successor of the Alldocube iPlay 20 which comes with a good screen in the budget segment. Now we have the new upgraded the iPlay 30 which is faster than the iPlay 20 and you will get more storage & more RAM. If we talk about the price of the iPlay 30 it comes under 200 dollars.
Build and Design of Alldocube iPlay 30
The Alldocube iPlay 30 build one is a plastic frame around the outside with this alloy. you will get the matte finish in the back it looks quite good, here you will 8MP rear camera on this tablet. On the right side, you will get the Power button and volume rockers, and these are made out of plastic. The back fully made of alloy with a matte finish to it and there's the sim tray on the left side so this will actually take two sims or a nano sim and microSD card which is great considering the price it's also got LTE band 20 and band 28 that we often miss with the Chinese tablets
So upfront here bezels you can see left and right aren't bad top and bottom yes they're about thumbnail kind of width there and what about the width of the tablet, Just measured it so 9.8 millimeters upfront is a 5-megapixel selfie shooter. The Alldocube comes with a pre-applied screen protector so if that is missing when you buy it.
On the bottom of the tablet, you'll find two speaker grills and our type C-port here for data and charging sadly there is HDMI out on this then up top right here you got a 3.5mm audio jack with okay average kind of quality.
Display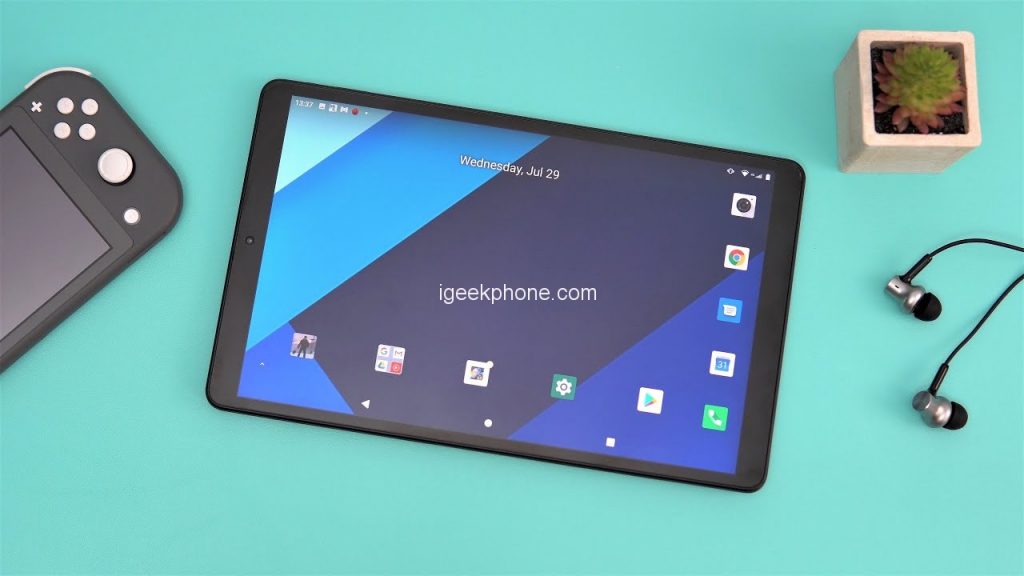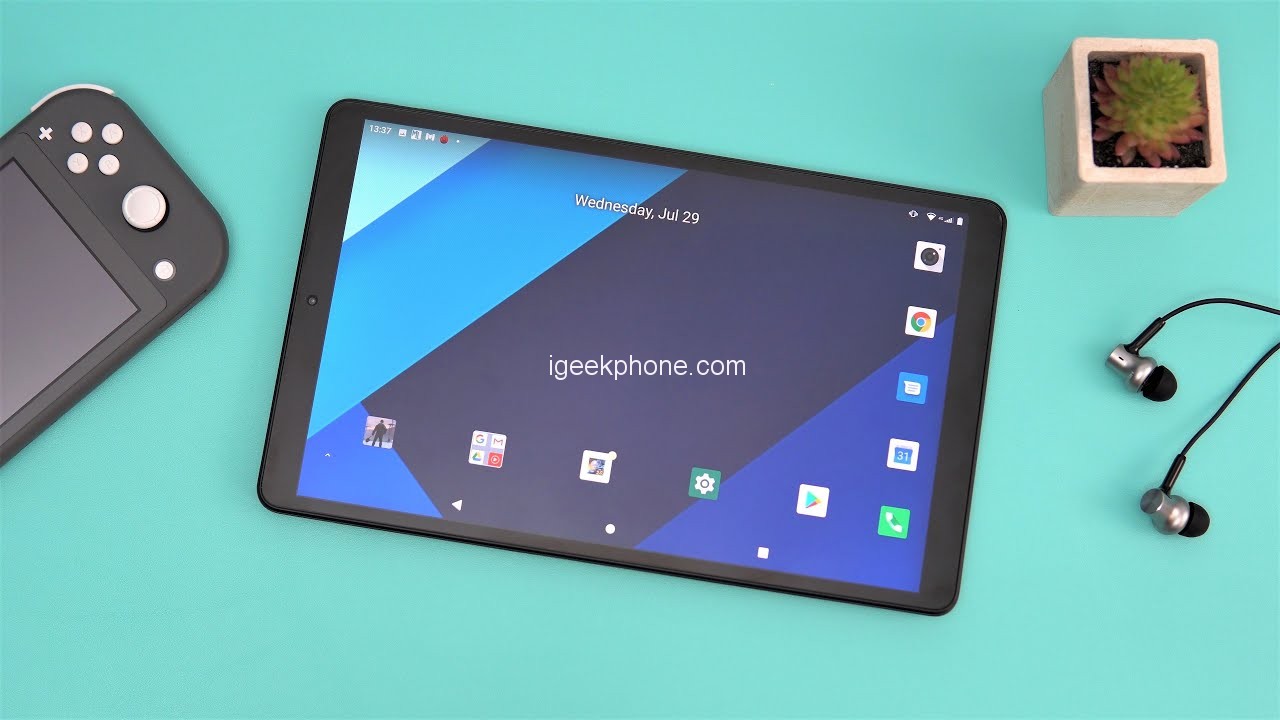 If we talk about the screen of the Tablet. The Alldocube iPlay 20 comes with a 10.5-inch IPS panel with 1920×1200 resolution which quite expecting at this price point. It covered with gorilla glass so there's no ugly gap between the touch digitizer and the glass it optically bonded.
We have a very good maximum brightness so this is a pleasant surprise to see that it can push almost 630 nits. The display is far better than iPlay 20 and so you will not get any issues while using the tablet day or night. While using the tablet I will not get any lags so it is great for day-to-day tasks.
Now back to the display it has a quite good touch screen while using it we did not get any issues like miss touch or double touch issues. So you get a very good touch experience of every edge of the tablet.
Performance
Now let's talk about the performance of the Tablet. The Alldocube iPlay 30 comes with a MediaTek Helio P60 Octa-Core processor which is a good processor it is a battery efficient processor and you will play some of the light games on it and also the iPlay 30 comes with Android 10. it has a may security patch level now don't ever expect to see an update from Alldocube this is what happens with these cheaper brands as they push out these cheaper tablets but they don't offer the support. The tablet packet with 4GB of RAM and 6GB of ROM and it performing quite smoothly.
Camera
If we talk about the camera of the tablet it has a 8MP rear camera and a 5MP selfie shooter honestly the Camera is not good so if you looking for a table with a good camera so we do not recommend that tablet for you.
Connectivity
Now talk about the connectivity the tablet supports WiFi 802.11a, Bluetooth 5.0, FM Radio, GPS, and it has a dual speaker it also supports LTE 4G so if you looking for a tablet for your 5 to 8 years old kid so the would we good.
Verdict
If you looking for a cheap Android Tablet so that is a good choice for you. If you can increase a budget a little more so we do not recommend that to you apart from it you can go for Samsung Galaxy Tab A7 which is a batter tablet for you under $200 dollars. I hope you all love the review of the Alldocube iPlay 30 android tablet.
If you have any suggestions for us we glad to hear it so mention is comments or DM us Twitter and Instagram directly so we connect you as soon as possible.
For The Latest Latest Activities And News Follow our Social Media Handles
Facebook:- Gadgetnotebook
Twitter:- Gadgetnotebook
Instagram:- Gadgetnotebook