Asus recently launched the Asus ROG Zephyrus G14 2022 is gaming laptops are a great level of performance. The ROG Zephyrus comes with a compact design, power pack performance, and insane battery life. So, here is my review of the Asus ROG Zephyrus G14 2022.
The Asus Zephyrus G14 comes with AMD Ryzen 9 6900HS processor and is also equipped with an AMD Radeon RX 6800S GPU which provides you a great level of power for gaming. Zephyrus G14 is a 14-inch powerful gaming laptop from the Asus, so let's start and know more about it.
SPECIFICATIONS OF ASUS ROG ZEPHYRUS G14 2022
Display
14-inch Non-glare WQHD (2560 x 1600) IPS-level 120Hz panel,
Processor
AMD Ryzen 9 6900HS
Graphic
AMD Radeon RX 6800S Graphics
RAM
32 GB DDR5-4800 RAM
Storage
1TB M.2 PCIe Gen4 SSD
Connectivity
MediaTek Wi-Fi 6E MT792 160 MHz,
Bluetooth 5.2
Ports and I/O
2x USB 3.2 Gen Type-C
MicroSD Card Reader (UHS-II)
2x USB 3.2 Gen 2 Type-A
3.5 mm Audio jack
HDMI 2.0
Battery
76 W/H with 240W power adaptor
Keyboard
Backlit chicklet keyboard
Weight
3.79 pounds (1.72 kg)
OS
Windows 11 Pro
Pros
Killer performance
Excellent Battery life
Lightning-fast SSD
Added 720P WebCam
Light-weight
Cons
Dimmer display than competitors
Some keyboard touchpoints run uncomfortably warm
DESIGN AND BUILD QUALITY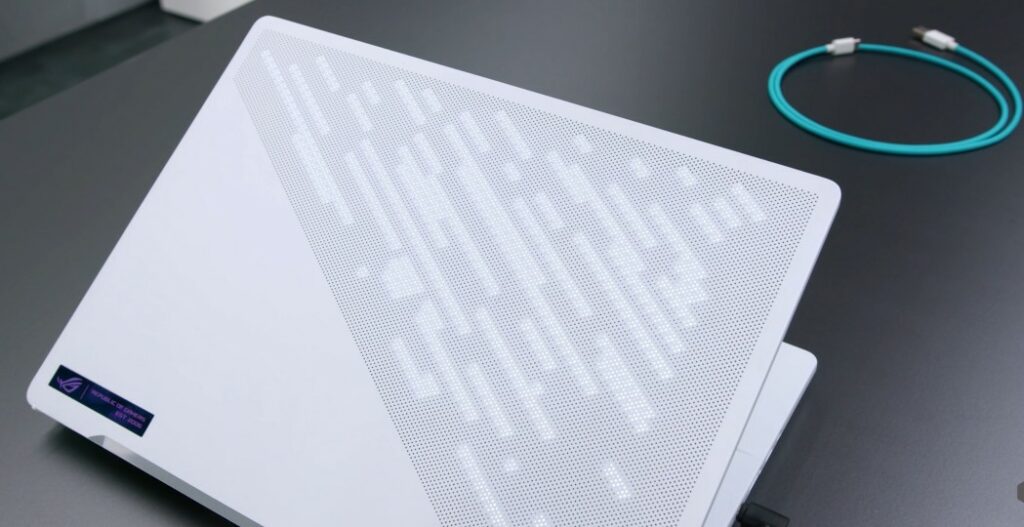 The Asus ROG Zephyrus G14 is a compact design laptop with Anime Matrix LED Panel in the back. The Zephyrus G14 weighs only 1.7 Kg which makes the laptop pretty handy and easy to carry anywhere you want. The Anime Matrix LED Panel is fully programmable it's quite interesting you can set your business logo, name, pictures, anything that you want. If we talk about the build quality of Zephyrus G14. The Zephyrus G14 is well built and lightweight it is a fully aluminum chassis that is well built.
Coming back to the design of The Asus ROG Zephyrus G14. The laptop has a truly unique Anime Matrix display which makes the laptop more attractive. The display is made up of 1,449 individual mini-LEDs that can be used to display custom images and animations that express your creativity and audio visualizations that match music playback, which is above the mark you'd expect. The Asus ROG Zephyrus G14 bezels are just perfect, and I love that.
The Asus ROG Zephyrus G14 design and build quality are just perfect, and there is nothing that I can complain about. Asus has done an excellent job with this laptop as far as its design and build goes.
Display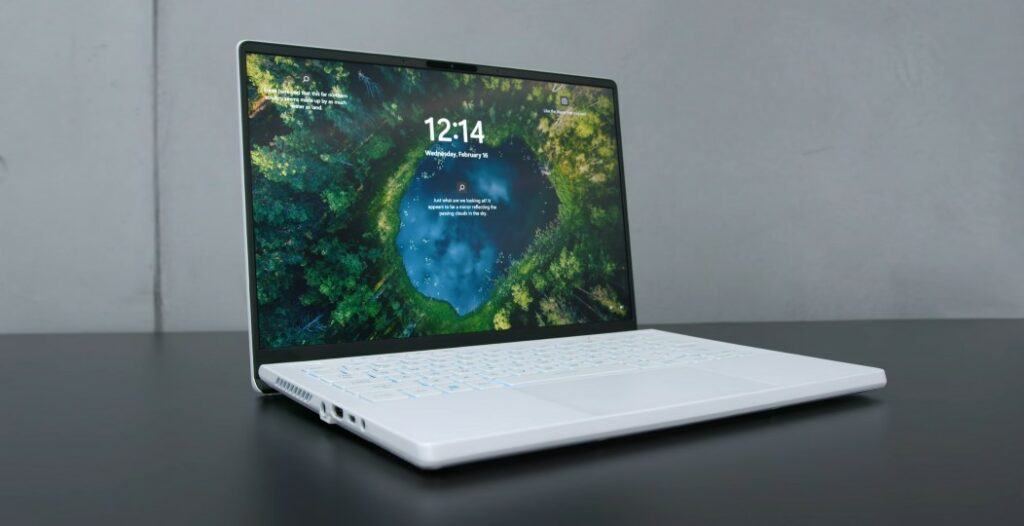 The Asus ROG Zephyrus G14 comes with a decent size 14-inch WQHD (2560p×1440p) IPS panel, 60Hz, and has up to 85% screen-to-body ratio. The display has a 60Hz Refresh rate which gives an excellent performance, and it's a nice display with acceptable viewing angles. The display doesn't lose color accuracy if you see the display from different angles, the viewing angles on this laptop are not up to the mark, and just fair in this laptop. The Asus ROG Zephyrus G14 also has a 120Hz refresh rate display which also provides you excellent performance while playing games.
For the gamers, Asus ROG Zephyrus G14 has a high-resolution detail and wide color gamut of a higher refresh rate and 2K resolution. The laptop offers more pixels-per-inch when compared to most of the 14-inch gaming laptops in the market, which has color accuracy across 100% of the Adobe RGB color space. Gamers can get silky smooth gameplay in frenetic shooters on the Zephyrus G14. The ROG Zephyrus G14 has a 14-inch IPS panel that has thin bezels, creating an 85% screen-to-body ratio that feels attractive.
The Asus ROG Zephyrus G14 is offering a good display for those who Play high games on their laptop. The display is wide enough to work on documents or browse the web with ease. The display provides vibrant colors and good brightness, and if you want to take this laptop out in daylight, you won't face any problems with display brightness, it's pretty much attractive for that.
PERFORMANCE
The Asus ROG Zephyrus G14 is packed with the AMD Ryzen 9 6900HS CPU processor and coupled with 32GB DDR5 RAM. The laptop comes with a 1TB NVMe PCIe M.2 SSD storage, which translates to impressive performance, and it doesn't let you down.
The AMD Ryzen 9 6900HS processor it's a great choice, you wouldn't find much difference while executing, your day-to-day tasks and workflows. In my long week usage of the Asus ROG Zephyrus G14, I didn't experience any freezes, lags, or any annoyance with this laptop. The laptop can easily handle multiple Chrome tabs coupled with a video editing session in Adobe Premiere Pro and doesn't let you down if you try to push it.
Now Let's talk about the AMD Ryzen 9 6900HS which is actually a powerful processor which is a real powerhouse. The AMD Ryzen 9 6900HS has a power full processor which gives you a next-level performance while playing games. If we talk about the gaming performances it's a great experience it has also been packed with AMD Radeon RX 6800S GPU.
WebCam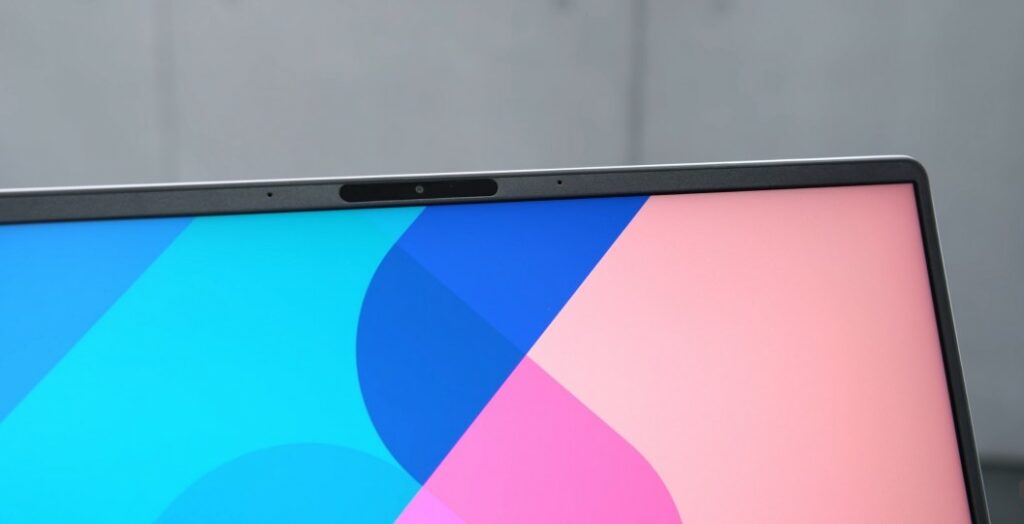 If you are a gamer or streamer and you want a webcam for your streaming so there is Good news for you the Asus Zephyrus G14 2022 Comes with a 720p webcam which is quite good for video conferences and online classes But if you want a good quality stream you should consider a good quality external camera for streaming.
Battery life
The Asus ROG Zephyrus G14 killer performance is a truly incredible gaming notebook in terms of battery life. After the Zephyrus continuously surfed the web over-connected to Wi-Fi with the display at 150 nits brightness, its battery died at 10 hours plus Battery life. That makes it the longest-lasting gaming laptop you can buy right now.
I/O AND PORTS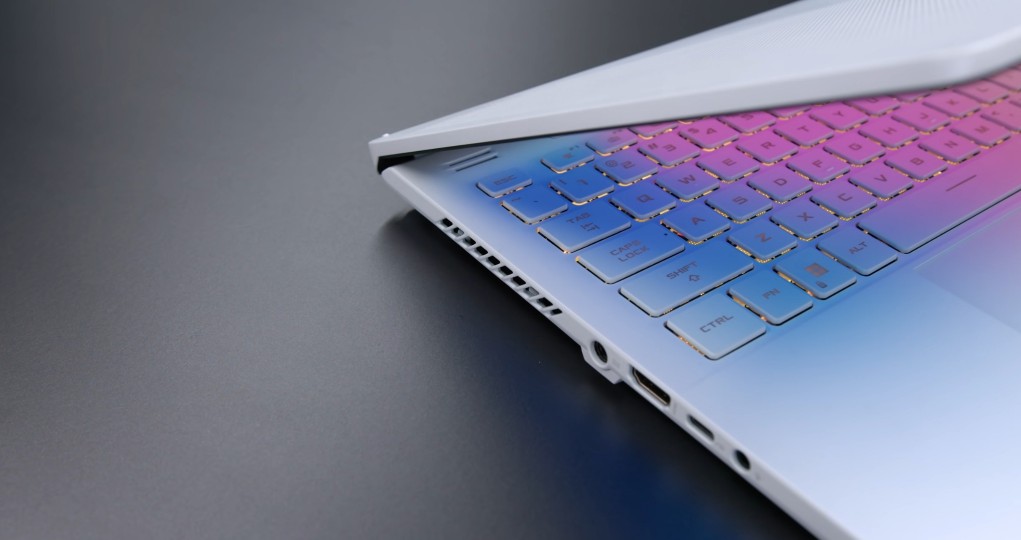 There are the right amount of I/O ports available in the Asus ROG Zephyrus G14. There is a USB-C, port, 3x USB 3 port, and a headphone mic combo port, I know that's not too many, but it's, enough for a laptop that is, as thin and sleek as this one, and having a USB-C port is a plus point. You will not feel any shortage of ports on this laptop. But if you feel so then, then are a lot of USB-C dongles are available in the market that will bring more I/O and ports to your laptop.
KEYBOARD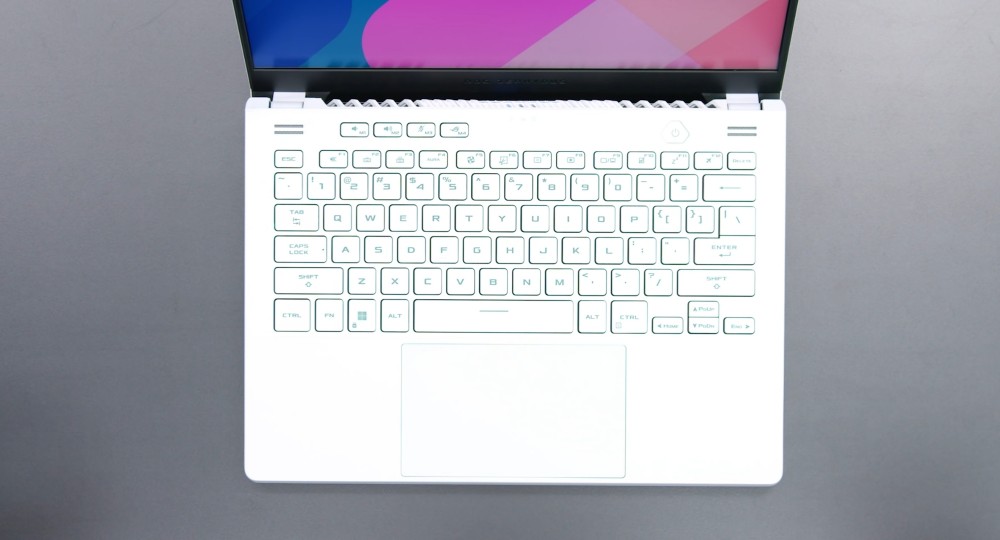 If we talk about the keyboard the Asus ROG Zephyrus G14 has a Chiclet keyboard which looks good and also the keys are easy to use for day-to-day tasks and gaming also. The Asus ROG Zephyrus G14 has a smooth trackpad but if you are a gamer you should use the extra mouse for a high experience for smooth gaming and easy to use. The Asus uses a backlit keyboard it also has a downside there is no RGB lighting that quite disappointing for the gamers.
If we talk about the power button the Zephyrus G14 it's not only a power button. It is also a fingerprint sensor for unlocking windows which is quite good and you also get a dedicated button of the Asus armory crate with volume buttons.
I used the keyboard last few days and I haven't found any issues in day-to-day tasks. The performance is impressive while using the keyboard.
Verdict
The Asus ROG Zephyrus G14 2022 is a fantastic laptop with impressive performance. Many laptops are put in shame when it's come to battery life, but that's not the case with this laptop. This laptop had a great battery life that keeps up throughout the day, and that's what we all look for on a laptop, and it doesn't disappoint you there. The laptop is powerful enough to handle all of your work needs with ease. The Asus ROG Zephyrus G14 is an excellent choice for working professionals, and for students also who are looking for a laptop that lasts throughout the day. I have no issues recommending this laptop to people who need it for handling their productive tasks. If you are looking for gaming laptops you can check out here Gaming Laptops
For The Latest Latest Activities And News Follow our Social Media Handles
Facebook:- Gadgetnotebook
Twitter:- Gadgetnotebook
Instagram:- Gadgetnotebook