ZTE has introduced his ZTE ZPad 10-inch IPS (1920 x 1200) Full HD touch screen display which is good for growing kids and also for you. The ZTE ZPad 10 inches is very affordable you don't need to spend too much money on that. The ZTE ZPad is certified by google so you have access to all the google apps available on the google play store.
ZTE ZPad 10-inch Specifications
| | |
| --- | --- |
| Display | 10.1″-inch |
| Processor | Qualcomm Snapdragon 600 Octa-Core 64-bit |
| Operating System | Android 6.0 Marshmallow |
| Storage | 16GB |
| RAM | 2GB |
| Battery | 9070 mAh |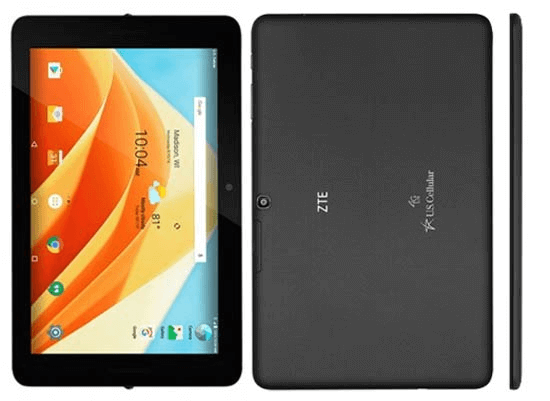 The ZTE ZPad 10.1-inch tablet introducing from ZTE. The ZTE ZPad is a 2 in 1 tablet plus Android Phone bast on android Marshmallow version, The ZTE ZPad 10-inch comes with Full HD IPS touch screen display with a Qualcomm Snapdragon 600 Octa-Core processor and it has a dual-camera set-up, The ZTE ZPad has 5-megapixel rear-facing camera and it also has a 5-megapixel front-facing camera which is great in this price point. The ZPad comes with 16GB which is upgradable 128GB via MicroSD card. If we talk about the build quality in the back case of the product made with polycarbonate. The ZTE ZPad has dual audio speakers with Dolby Atmos. The sound quality of the ZTE ZPad is great at this price point when you play the music you will not disappointed with the sound quality of the product.
Also Check:- Best laptop for Girls
CONNECTIVITY PORTS AND I/O
If we talk about the connectivity the ZTE ZPad 10-inch supports 4G LTE, It has WiFi 802.11.a, 802.11b/g/n and Bluetooth 4.2, MicroSD card slot, Nano Sim card slot, 3.5mm audio jack. The ZTE ZPad has a 9070mAh battery also has a USB Charging and it has USB Type-C (reversible) which is great. The device has decent battery life.
Pros
Affordable Price
Light Weight
Sound Quality
Cons
Less RAM
Decent Battery life
Also Check: laptops under 100
CONCLUSION
While reviewing the ZTE ZPad I found that the device is good but only for music, playing videos, or playing lightweight games. If you are looking for a tablet for your growing kid the age of 5 to 10 years old kid that it's a good choice but if you are looking for a tablet for gaming and high hand tasks so The ZTE ZPad is not made for you and your kid. I hope you like the review of the ZTE ZPad If you like that so let us know in the comments. If you have any queries or feedback so do comments we are glad to hear them.