Asus recently launched it's brand new Asus TUF series in the USA, The  Asus TUF Gaming A15 is one of the fantastic laptops from this series. The TUF Gaming A15 comes with a compact design, power pack performance, and insane battery life. So, here is my review of the Asus TUF Gaming A15 FX505.
Asus TUF Gaming A15 Specifications
Processor
AMD Ryzen 7 4800H Processor,
Display
15.6 inch, 1920 x 1080 Px 144Hz IPS -Level
Graphic
NVIDIA GeForce RTX 2060
RAM
16GB DDR4
Storage
1TB PCIe SSD
Connectivity
802.11ac dual band WiFi 5
Bluetooth 5.0
Ports and I/O
1 x COMBO audio jack
2 x Type-A USB 3.2 (Gen 1)
1 x Type-C USB 3.2 (Gen 2) with display supportDP1.4
1 x Type-A USB2.0
1 x RJ45 LAN Jack for LAN insert
1 x HDMI, HDMI support 2.0b
1 x AC adapter plug
Battery
90 Wh lithium-polymer battery Battery
Keyboard
Chiclet keyboard with isolated numpad key
Price
$1,349.99
Design and Build Quality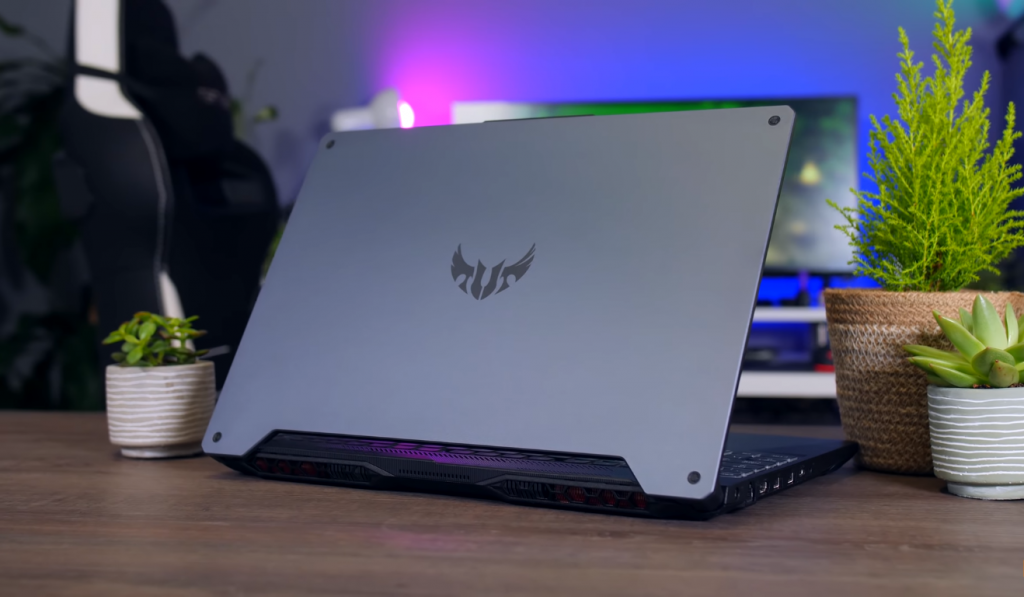 The Asus TUF Gaming A15 is a compact design laptop it's fragile and light in weight. The TUF Gaming A15 weighs only 2.3Kg which makes it pretty handy and easy to carry everywhere you want. The Asus TUF Gaming A15 has a sleek metal body design aimed at productivity-oriented tasks, and it looks perfect for that. The silver-blue color of this laptop is just an add on to its beautiful build and design.
The Asus claims that the laptop comes with military-grade durability standards (MIL-STD-810H), it's not the sturdiest laptop, but at this price point, you can't complain. It is the sturdiest laptop I have ever experienced at this price. Asus claims that it can easily handle drops from as high up as 10 cm. It's an excellent rating to have, but I haven't done the drop test, so I cannot confirm that the claim made by Asus for the laptop holds up or not.
Coming back to the design of The TUF Gaming A15, the laptop has skinny bezels which makes the laptop a lot smaller and result in the 15-inch display fits perfectly, which above the mark you'd expect. The TUF Gaming A15 bezels are just perfect, and I love that.
The TUF Gaming A15 design and build quality are just perfect, and there is nothing that I can complain about. Asus has done an excellent job with this laptop as far as it's design and build goes.
Also Read:- MSI Barvo 17 A4DDR Gaming Laptop Full Review
Display
The Asus TUF Gaming A15 comes with a decent size 15.6-inch FullHD display having up to 87% screen-to-body ratio. The display has a 144Hz Refresh rate which gives an excellent performance, and it's a nice display with acceptable viewing angles. The display doesn't lose color accuracy if you see the display from different angles, the viewing angles on this laptop are not up to the mark, and just fair this laptop.
The Asus TUF Gaming A15 is offering a good display for those who Playing high games on their laptop. The display is wide enough to work on documents or browsing the web with ease. The display provides vibrant colors and good brightness, and if you want to take this laptop out in daylight, you won't face any problems with display brightness, it's pretty much decent for that.
Performance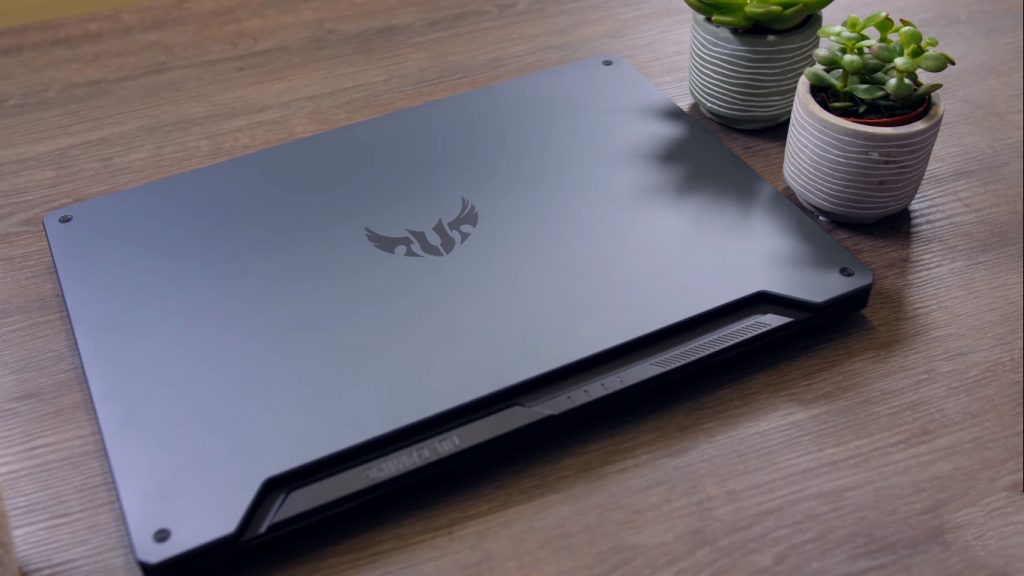 The Asus TUF Gaming A15 packed with an AMD Ryzen 7 4800H processor and coupled with 16GB LPDDR4 RAM. The laptop comes with a 1TB PCIe SSD storage, which translates to impressive performance, and it doesn't let you down.
The AMD Ryzen 7 4800H processor is a weird choice by Asus, but you wouldn't find much difference while executing, your day to day tasks and workflows. In my long week usage of the Asus TUF Gaming A15, I didn't experience any freezes, lags, or any annoyance with this laptop. The laptop can easily handle multiple Chrome tabs coupled with a video editing session in Adobe Premiere Pro and doesn't let you down if you try to push it.
Now Let's talk about the latest AMD Ryzen 7 4800H which actually Crush all the Intel processors last 2 years, The Ryzen 7 4800H has a power full processor which gives you a next-level performance while playing games. I talk about the gaming performances it's a great experience it has also packed with NVIDIA GeForce RTX 2060.
I/O and Ports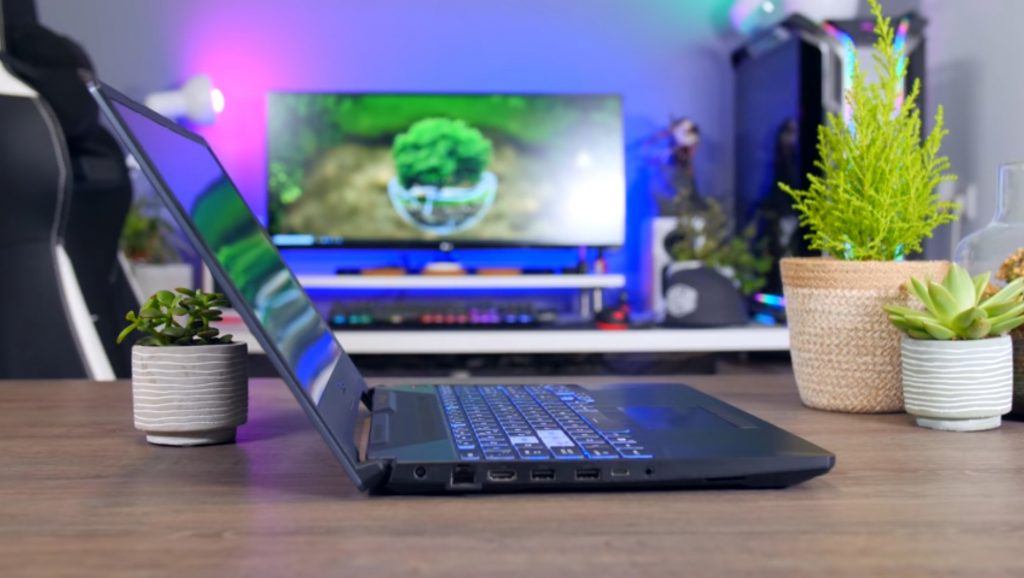 There are the right amount of I/O ports available in the Asus TUF Gaming A15. There is a USB-C, port, 3x USB 3 port, SD card reader, and a headphone mic combo port, I know that's not too many, but it's, enough for a laptop that is, as thin and sleek as this one, and having a USB-C port is a plus point. You will not feel any shortage of ports on this laptop, but if you feel so then, they're a lot of USB-C dongles are available in the market that will bring more I/O and ports to your laptop.
Keyboard
If we talk about the keyboard the Asus TUF Gaming A15 has a Chiclet keyboard which looks good and also the keys are easy to use day to day tasks and gaming also. The TUF Gaming A15 has a smooth trackpad but if you are a gamer you should use the extra mouse for high experience for smooth gaming and easy to use. The Asus uses a backlit keyboard which uses a different type of color light but it also has a downside that you can't use multiple lights at the same time that is not that big issue.
I used keyboard last few days and i havn't found any issues in day to day tasks. The performace is impresive while using the keyboard.
Conclusion
The Asus TUF Gaming A15 is a fantastic laptop with impressive performance. Many laptops put in shame when it's come to battery life, but that's not the case with this laptop. This laptop had a great battery life that keeps up throughout the day, and that's what we all look for on a laptop, and it doesn't disappoint you there. The laptop is powerful enough to handle all of your work needs with ease. The TUF Gaming A15 is an excellent choice for working professionals, and for students also who are looking for a laptop that lasts throughout the day. At a price of $1,399.99, I have no issues recommending this laptop to people who need it for handling their productive tasks.