Are you going to plan to buy a tablet for day to day uses and you don't want to spend too much money on it, Don't worry about it we have tested and shortlisted the best budget tablets under 100 Dollars with the possible performing hardware, Battery life and build quality and display? We are here to help to buy the best budget tablets so it doesn't impact your pocket too much.
To select the best tablet under 100 Dollars isn't an easy task the tablet market under $100 is messed up we worked day and night to shortlist the best budget tablets that give you the best performance and do not impact your pocket. Here is our top pick tablet under 100 dollars for yourself. Check them out the below read and compare to each other with the help of Specifications which is also you below in table and diced which one is best for you.
Best Budget Tablets under $100
Best Budget Tablet Amazon Fire HD 8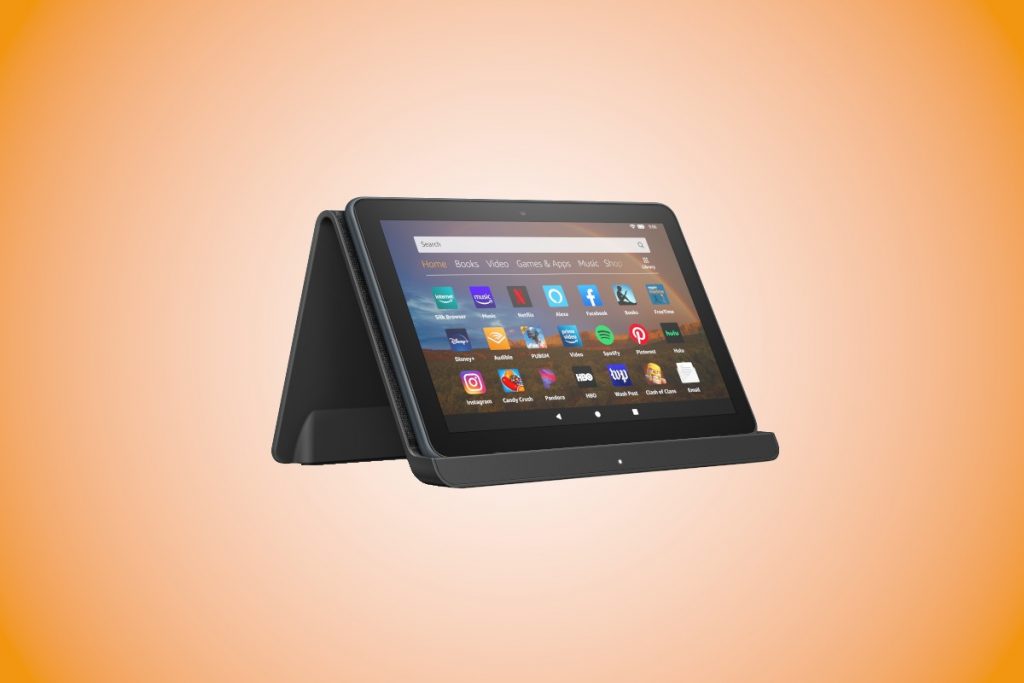 If you want a budget-friendly Android tablet then this is one of your best options, although you'll need to use Amazon's online services to truly appreciate it. The Amazon Fire HD 8 is the 10th gen model that improves on performance with the new chipset and extra RAM, while battery life clocks in at around 10-12 hours depending on usage. The Fire HD 8 (2020) Definitely offers good value at under $100, while Fire HD 8 plus gives you a slight specs boost for a little extra cost.
While talking about the performance the fire HD 8 is powered by a 2.0 GHz Octa-Core processor, with 2GB of RAM for gaming and day-to-day tasking. If we talk about the storage the Amazon Fire HD 8 comes with Two 32GB or 64Gb storage variants. It has an impressive battery life the Fire HD 8 gives you 12-13 Continues hours of usages. The Fire HD 8 provides you easy access to all your favorite games, music, audiobooks. you can also give voice commands to access news, sports score, etc.
Pros
Very Affordable
Impressive Display
Best Battery Life
Integrated Alexa
Cons
| | |
| --- | --- |
| Display | 8-inch IPS LCD panel |
| Battery Life | 12-Hours |
| Processor | 2.0 GHz Octa-Core |
| RAM | 2-GB RAM |
| Storage | 32GB/64GB |
| Camera | 2MP Rear Camera |
| Weight | 355 grams |
| OS | Fire OS |
Kindle Paperwhite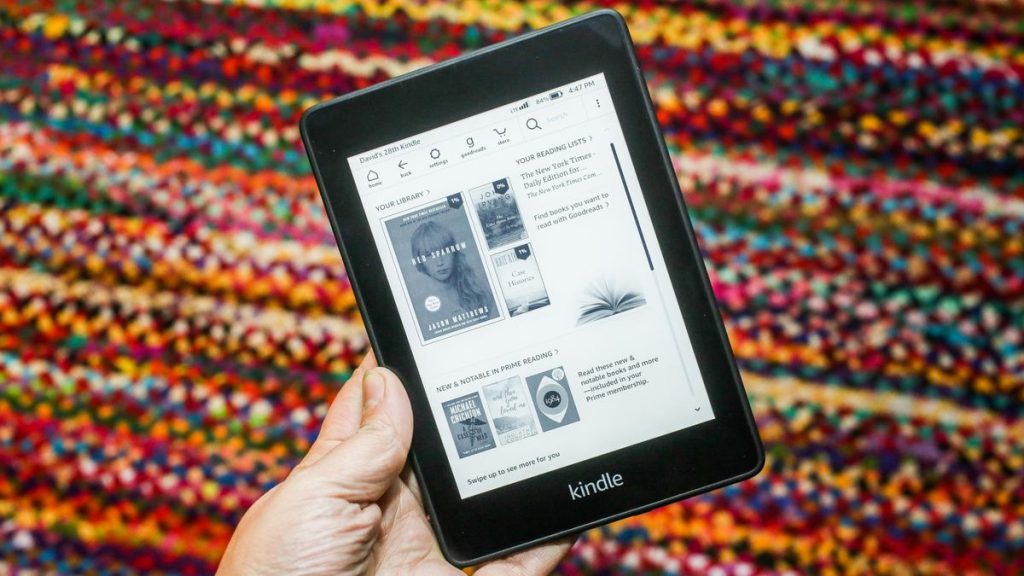 If you are looking for a tablet for reading books or listening to audiobooks so the Kindle paperwhite switch between reading and listening via Bluetooth enabled speaker or headphones with audible you can adjust the text size with kindle exclusive fonts for enhanced readability. You can seamlessly switch between reading and listening on your kindle and kindle app with the whisper sync facility and it requires Wi-Fi or wi-fi plus free cellular connectivity with its 300 PPI glare-free display and a flush front design, With the kindle paperwhite, you can experience just like a real paper. Its built-in adjustable light lets you read indoors and outdoors day and nighttime loaded with decent specs Storage Space and CPU for its better usability.
The Kindle Paperwhite comes with 8GB of RAM and 32GB of Storage. It also comes with WiFi and it supports 4G so you can easily download new books for kindle. it Supports an always-on display so you did not face the issue while reading books online.
Pros
Battery Life lasts for a month
Provides eye comfort
Simplicity
Cons
| | |
| --- | --- |
| Display | 6″ glare-free |
| Stylus | No |
| Storage | 8GB or 32GB |
| Waterproof | No |
| Battery life | Week |
| Weight | 182 germs |
| Connectivity | Wi-Fi or Wi-Fi + Cellular |
| Resolution | 300 PPI |
Fusion 5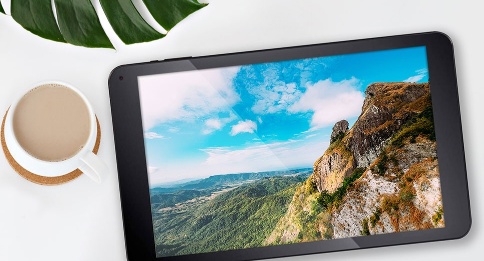 The Fusion 5 comes with 10.1-inches HD IPS display with a 1280×800 screen resolution. The Fusion 5 comes with a 1.3 gigahertz quad-core arm cortex a35 processor which provides you a good performance while using. Apart from it is packed with 1GB RAM and 16GB ROM which is extendable up to 128GB of Storage. It comes with a 2-megapixel rear camera setup. The Fusion 5 runs android 8.1 oreo and it gives more than 5 hours of battery life.
Apart from it the fusion 5 comes with Wi-Fi, a micro-USB port, Bluetooth, and a dedicated 3.5 mm audio jack. The Fusion 5 is one of the best budget tablets for your kids so they can learn how to do things online and also they can play light games in it.
Pros
Very Affordable
Impressive performance
Good Battery Life
Cons
Also Read:- Best Laptops for Nursing students
Pritom M10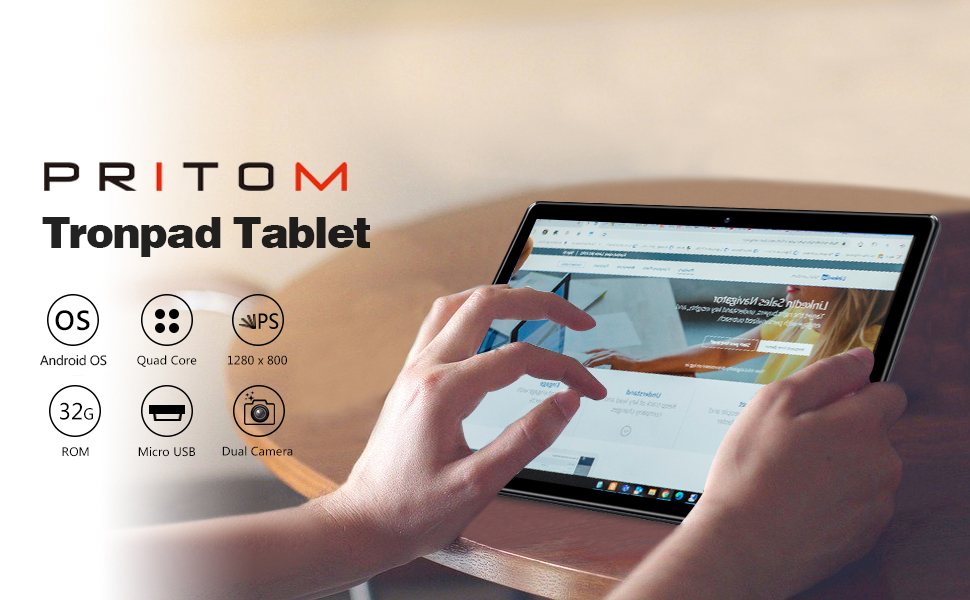 The Pritom M10 allows you to enjoy your favorite movies, TV shows, Millions of eBooks, and much more from your comfort zone. The tablet is packed with 64bit quad-core processor which helps you save power and increase battery performance.  It has 2GB of RAM and 32GB of Storage which is expandable up to 128GB storage, So you do not worry about storage. The Pritom M10 comes with 10 inches HD IPS 1024 x 800-pixel touch screen. The IPS screen can show clear and stable images and help you not feel eye fatigue after using the tablet for a long time.
The Pritom M10 comes with Android 9 Pie which is quite good at this price. If we talk about the price the Pritom M10 is currently available at the price of $99.95 on Amazone. If you want to buy this tablet click the check price button.
Pros
Great Display
Impressive Battery life
Android 9 Pie
Cons
Verdict
I hope you love that article. All the tablets included in this list all are the best tablets under 100 dollar price segment. I hope you selected one of them as per your needs all the tablets are in this they all are the best in their place. You can select one of them as per your needs and requirements. I hope you love the article and if you have any questions or suggestions so you can mention comments or DM us on our social media.
For The Latest Latest Activities And News Follow our Social Media Handles
Facebook:- Gadgetnotebook
Twitter:- Gadgetnotebook
Instagram:- Gadgetnotebook