Technology has changed the means of creativity, no longer today you need a pen and paper for sketching. Modern days artists relate to tablets and laptops for creating their masterpieces more than they used to fifty years back. For digital painting, graphic designing, and architecture, laptops are equally productive as any handy tablet. Mainly touchscreen laptops are more resourceful in proceeding with detailed artwork. So, we tried to bring in front of you the list of the best laptops for drawing and designing.
What do you expect from a Laptop for best drawing?
Selecting the best laptops for the drawing will prove very difficult unless you have a clear idea of the features required for them.
●     Durability.
Artists don't work like the other nine to five jobs. They spend hours on a particular creation. Therefore, the best laptop one chooses from the market should support good battery life as the essential criterion. At least, ten to twelve hours of the durable battery should enable the artist to work free from interruption.
●     Advanced Graphics.
A powerful graphics card would enhance optimization skills. The more robust the graphic card is the more advanced the options are there. So, visual artists consist of a committed graphic card for the purpose.
●     Potent CPU.
Since artists have to rely on heavy software such as photoshop and adobe illustrator, it's extremely necessary to look for powerful Central Processing Units. Advanced CPU would support better laptop longevity. So, at least choosing a laptop with an i5 processor is ideal and worth for investment.
●     Touch Screen Feature.
Artists earlier worked on tablets because of the touchpad capability. And when the same features turn on to any laptop, you can draw with full ability. Pick a stylus pen and start drawing on the screen directly. There's another option, you can also connect the laptop to a digital drawing tablet for better availability of options.
Best Laptops For Drawing
The Flex 14 two-in-one convertible laptop is potent with long-lasting battery life and expensive AMD processing. As an artist, if you require some extra privacy then the physic webcam Shutter gives you a free space. More than anything else, the laptop is completely foldable with a duo of tablet computers and an interactive touchscreen. The gadget is made for artists, college students, graphic designers, or even gaming enthusiasts.
Also, Read- 9 Best Gaming Laptops for Minecraft.
Specifications
| | |
| --- | --- |
| AMD Ryzen 5 3500U processor. | Operating system- Windows 10 |
| Display screen- 14 inches FHD | Comes with a touchscreen display feature. |
| Exterior Color- Onyx Black. | Graphics Coprocessor- AMD Radeon Vega 8. |
| RAM- 12 GB and SSD Hard Disk Storage- 256 GB. | No. Of USB Ports- 2 |
| Battery life- sustains up to 10 hours. | Additional accessory- black pen stylus included. |
Pros
Incredible integrated graphics solution with Ryzen 5 3500 Vega 8 handling.
Robust battery life.
Also includes the black stylus pen as an additional accessory.
Cons
Should have included more USB ports.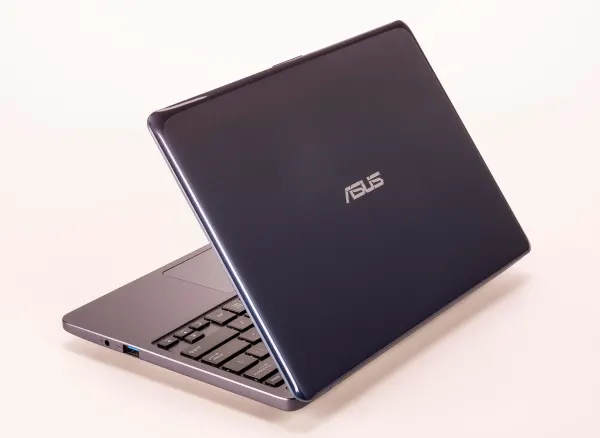 As a rookie artist, you may not have enough financial resources to invest in an expensive laptop. So, the Asus L203MA DS04 Vivobook is suitable for you because it serves all the necessary features at a minimal price range. The outer body of the laptop is extremely sleek and is perfect for mobility. The Vivobook laptop has an amazing filmographic audio experience with the Sonic Master technology and two speakers attached.
Specifications
| | |
| --- | --- |
| Intel Celeron N4000 processor. | Screen display size- 11.6 inch HD. |
| Graphics Card- Intel UHD graphics 600 GPU. | Operating System- Windows 10 |
| Battery life- lasts till ten hours. | RAM- 4 GB and SSD Hard Disk Size- 64 GB. |
| External color- Black | It comes with an embedded multimedia card. |
Pros
Affordable with all necessary features.
Compact and can be carried everywhere.
Cons
Users find the battery life ending at less than ten hours.
After heavy usage, the processor lags and functions slowly.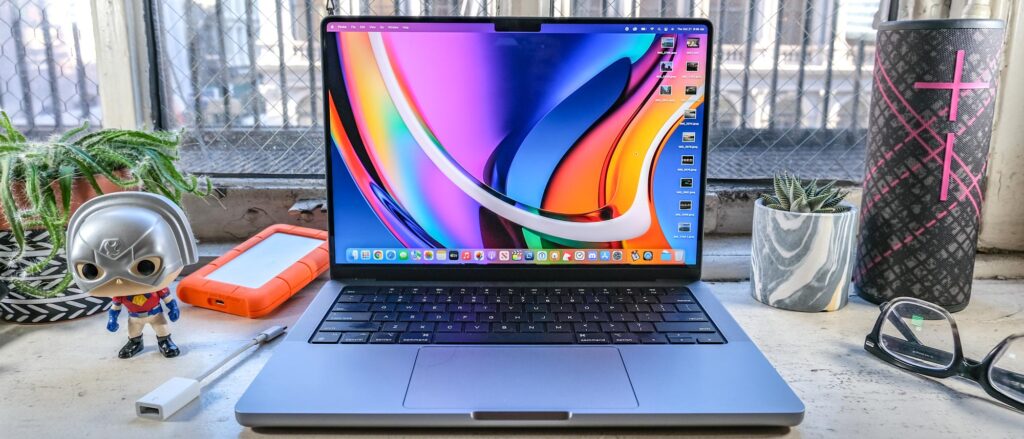 The updated Apple Macbook Pro serves ultra battery life along with four times the faster graphics performance. The 14-inch laptop comes with a Liquid Retina XDR display and supports professional GPU, and CPU accomplishments. It has an integrated graphics card and M1 Pro graphics coprocessor. Backups with the 16-core neutral engine and up to 16-core GPU, it would take the sketching or graphics designing experience to the next level.
Specifications
| | |
| --- | --- |
| Exterior Color- Space Gray and Silver. | Storage includes 16 GB RAM and 512 GB/ITB expandable hard disk drive. |
| Arrives with 32-core GPU | Consists of USB C and MagSafe 3 Cable. |
| Display size- 14.2 inches. | 8 core CPU and 14 core GPU. |
Pros
Extra potent processor.
Robust battery durability lasts almost a day.
Cons
The price difference between models should be curtailed to an extent.
4. Microsoft Surface Pro 7. (Approx. $724 + shipping charges/ $949+ shipping charges)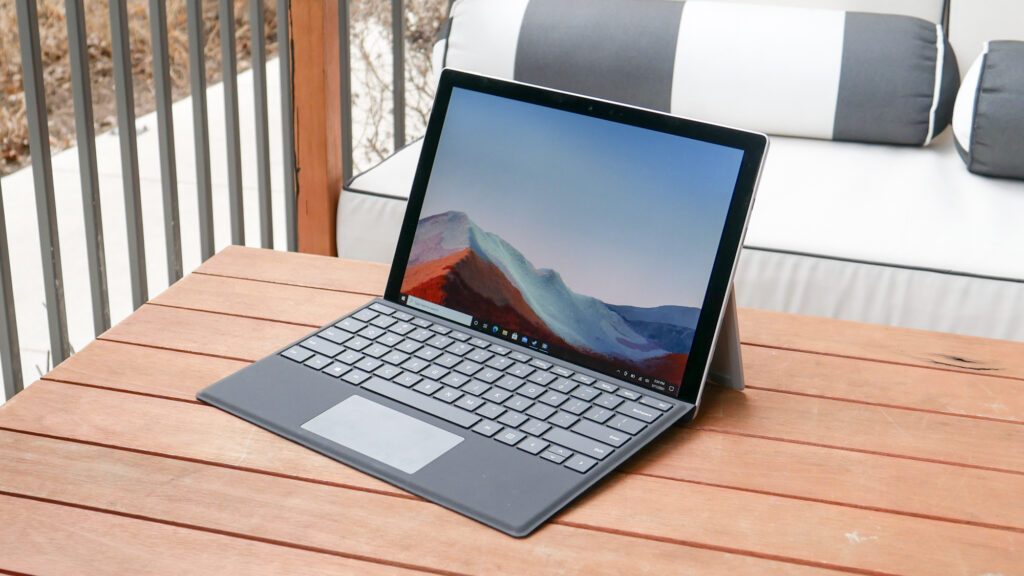 The surface pro 7 laptop specializes in multitasking ability and creates an adaptable situation for both office and home. Other features like graphics and battery life and intel core processor are just banged on! The portable studio helps in converting the laptop to a foldable tablet in no time. To fetch out the creativity in you, all you require is a vibrant surface-type cover, and begin your drawing with a surface pen. Transform the gadget into three modes: laptop; tablet and studio mode. Yeah, with Surface Pro 7 you can begin a 15-degree angular drawing with intricate detailing and can also write with the surface pen.
Specifications
| | |
| --- | --- |
| 10th Generation intel i5 core processor. | Exterior Color- available in two colors (platinum or matte black color). |
| Storage- RAM:8GB; Hard Drive: 256 GB. | Display Screen Size- 12.3 inches. |
| USB Ports 3.0- 2 | Sustains till 10.5 hours of battery life. |
| Wireless connectivity- you can connect through 802.11 ax and via blue tooth. |  Operating System- Windows 10. |
| Webcam resolution Rear camera 8 MP. | Intel Processor. |
Pros
It promotes multifunctional activities and has versatile features.
Highly portable and lightweight.
Arrives with variable options for drawing.
Cons
They should have included the stylus surface pen in this price range.
The display size is smaller.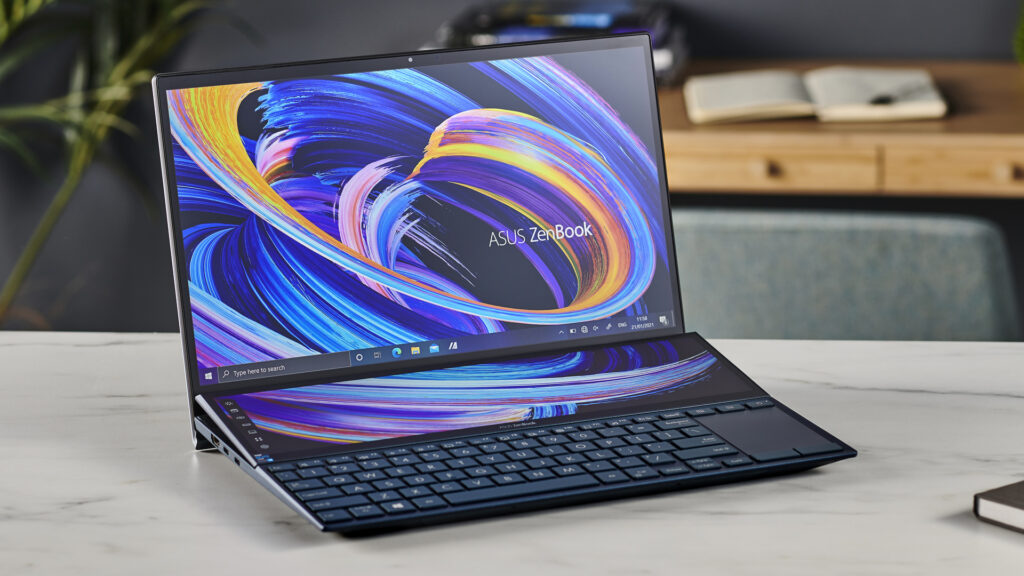 The tenth-generation  NVIDIA GeForce RTX 2060 and Intel CPU enable the Zenbook model to perform multiple tasks at once. Even the intel Core i7 10750H processor has made the working process faster without facing any type of inconvenience. The laptop because of the 4K UHD nano edge touch display is soothing to the eyes. The laptop possesses RTX 2060 which in reality is gaming-grade graphics.
Specifications
| | |
| --- | --- |
| Intel Core i7 processor. | RAM includes 16 GB along with a 1 Tb hard drive. |
| Wireless connectivity types are 802.11 ax and Bluetooth. | The exterior color is celestial blue. |
| Operating system- Windows 10 Pro. | Comes with a Nano edge touch display. |
Pros
The feather touch touchpads are suitable for gaming and art.
The graphics and video display resolution are great.
Cons
Expensive compared to the available features.
Should have included the stylus pen.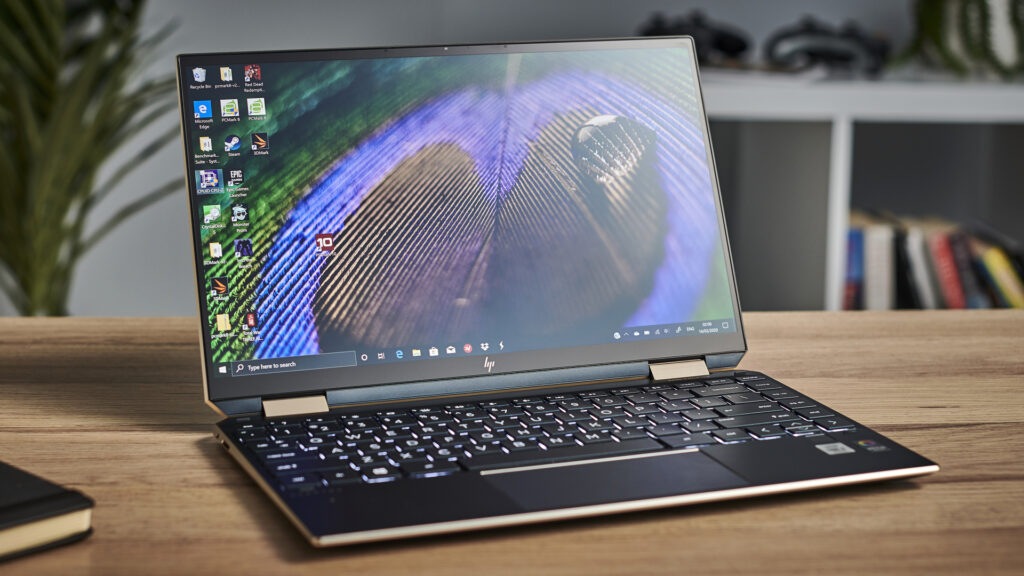 The HP Spectre x360 bridges the gap between a tablet and a laptop and empowers you to do everything. By look, it may appear like a slim traditional computer but it's beyond, you can flip the screen and can transform it into a tablet. You can also multitask on a laptop and run many apps simultaneously. The Intel Eva has potent battery life and survives long hours even with 50% brightness.
Specifications
| | |
| --- | --- |
| Display screen size- 15.6 inches FHD with touch display. | RAM- 16 GB, SSD 512 Hard disk drive. |
| Graphics card- Integrated Intel Iris Xe. | Quad-core, Intel core i7 processor with 2.8 GHz. |
| Stays up to ten to twelve hours with multitasking. | Exterior Color- Silver |
| Operating system- windows 11 Home | Wireless connectivity- Bluetooth, 802.11 ax |
| USB port- 3 (Type A, C, HDMI, and headphone jack included) | Additional features- fingerprint reader, dual speakers, backlit keyboard, HD webcam. Also arrives with the HDMI Wool cable. |
Pros
Sleek design with portability.
Outstanding battery sustainability. (More than half of the day).
The backlit keyboard enables late-night sketching and graphics design.
Multi-tasking with more than two to three applications running in the background.
Cons
The fans are noisy and can bother your work.
Coating and not for everyone to bear the price.
The tablet features should have been better.
7. Acer Spin 5. (Starts with $929, separate charges for backpack, mouse, and other accessories).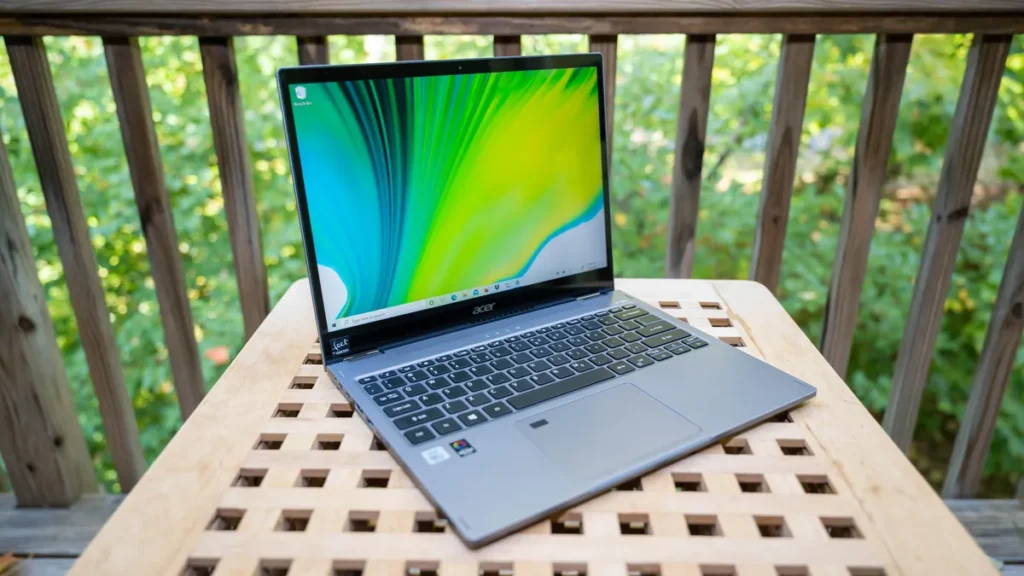 The Acer Spin 5 arrives with some advanced features with an aspect ratio of 3:2. The display option features a widespread LED-backlit IPS touch screen and can continue working for fifteen hours straight. The Acer Spin 5 is co-produced by Acer and Intel for high-quality mobile performance. Note the features below.
Specifications
| | |
| --- | --- |
| Intel Core i7-1065G7 tenth gen processor. | Long battery life for 15 hours with backlit keyboard and fingerprint reader enabled. |
| Display screen sizes 13.5 inches | Graphics Coprocessor- Intel Iris Plus. |
| Operating System- Windows 10 Home. | Exterior Color availability Green and Black. |
| RAM- 16 GB and 512 GB Hard drive flash memory. | Total USB 3.0 ports- 2 |
| Connectivity type- Bluetooth | Additional accessories like rechargeable active stylus. |
Pros
Extremely powerful battery life with intriguing features.
Arrives with tenth-generation intel GPU.
The 3:2 aspect ratio is ideal for sketching and note-taking.
Compact and portable.
Cons
There's a cramped feeling for the 16:9 ratio video with a 3:2 display aspect.
Not made for heavy activities like gaming.
Ads pop up with the desktop bloatware.
Awful sound.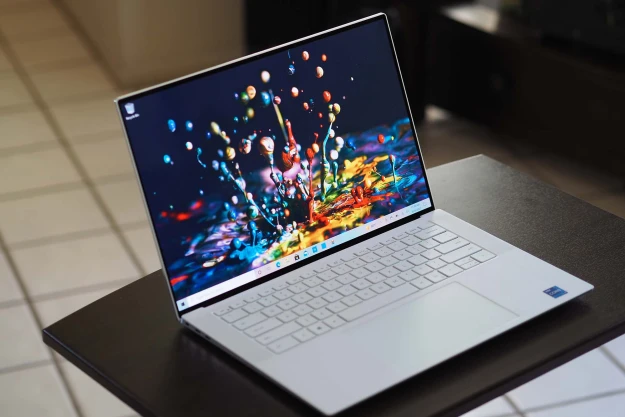 The Dell model is part of the 11th generation i7 core with the NVIDIA RTX 3050 Graphics processing. The optimal standard screen size of Dell XPS 15 9510 is 15.6 inches along with FHD 1920*1200 resolution. The Dell XPS is a compact version of a laptop that serves the purpose of almost everybody including digital art, graphics design, or animation artists. The model also is ideal for working in dark rooms because of its backlit keyboard feature.
Specifications
| | |
| --- | --- |
| The eleventh-generation intel i5, i7, and i9 processor. | The screen display has 100% RGB color accuracy. |
| RAM -16 GB and 512 GB flash memory on a hard drive. | Wireless connectivity type- Bluetooth. |
| Exterior Color- greyish black. | Intel brand processor. |
| Full HD or 4K resolution. | Weighs 4.53 Ibs. |
Pros
Versatile laptop model suitable for drawing, graphics designing, and animation work.
Good looking, bezel-less from four sides.
Perfect windows trackpad laptop.
Cons
Though it comes with a handy USB type A and HDMI dongle but has USB C ports only.
The optimal cooling fans are noisy.
The video calling camera is poor in quality.
9. Lenovo Legion 5. (Begins with $1,099 + shipping)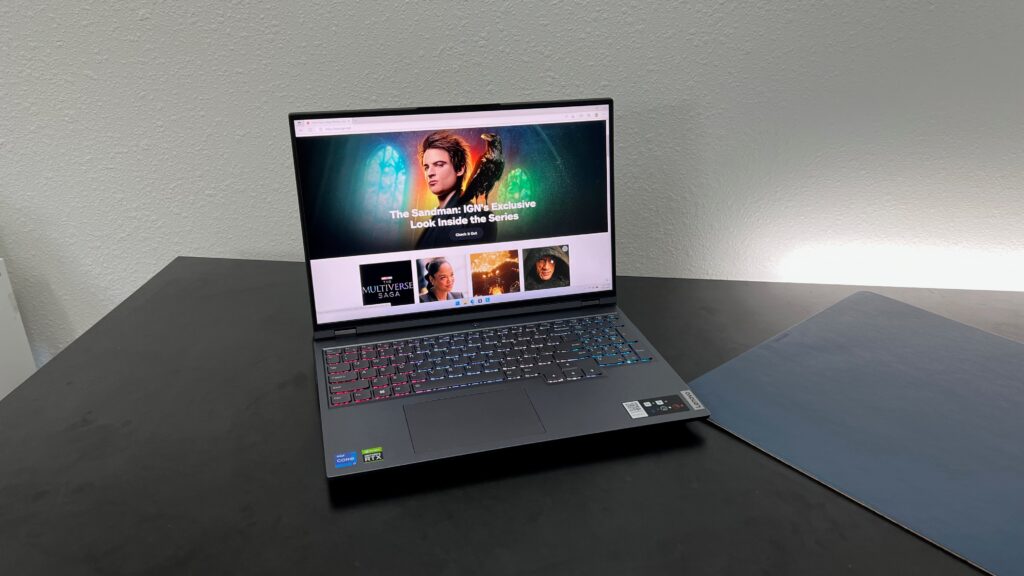 The Legion 5 laptop has built a legion AI engine suitable for auto-optimization and provides dynamic GPU and CPU performance. Other than for drawing, the laptop model is also suitable for high-power gaming activities. The smart intake system and dual fan design have taken the thermal controlling feature to the next level. It is powered by the second-generation Ampere NVIDIA RTX architecture with which the graphics can experience the most realistic on-field graphics. It arrives with a dedicated card description with 1920*1080 maximum resolution.
Specifications
| | |
| --- | --- |
| Exterior Color availability Phantom blue. | Operating System- Windows 11. |
| RAM- 16 GB and SSD 512 GB hard drive. | The display screen size is 15.6 inches. |
| AMD Ryzen 7 processor. | Total 3.0 USB ports- 4(including type C, HDMI 2.2,4 USB, Ethernet, and Display port). |
| Top quality AAA filters. | Offers a backlit keyboard feature. |
| With one charge it can run for 1 hour straight. | Weighs approximately 5.5 pounds. |
Pros
Advanced core performances with AMD Ryzen 7 escalating processor.
The 15 inches FHD touch screen display with the pyrotechnics of Dolby vision assures 100% RGB color accuracy.
Dual fan design with exceptional thermal controls.
Cons
Compared to others, it's heavy to carry in the workplace.
Order and Start your Creation!
Given the list of best laptops for drawing, you must have already made up your mind on buying your favorite one. Not all laptops are meant for everyone, Laptops for artists' battery life, screen display quality, portability, and robust processor count the most than everything else. So, be careful while ordering a laptop for drawing and rest have a good creative journey ahead!