Twitch is one of the most popular and live streaming platforms for gamers and other content creators. However, The Content creator of the platform used this for watching streams, eSports contests, podcasts, etc. Since you here now, so you also a Roku user and you want to know how to add and watch Twitch on Roku TV. Don't worry about we have crafted a simple step-by-step guide on how to get twitch on Roku for you.
In Twitch You can use a two-in-one service that supports live streaming as well as chat while playing games. You can also use the Twitch platform to broadcast your video gameplay and Podcasting. It is also like PUBG where you can play games along with chatting but the difference is that in twitch you can also Stream other shows and movies.
Is Twitch on Roku
The Twitch is not available for Roku officially but it doesn't mean it is impossible to stream or get access Twitch app on Roku. We had come with an alternative way to get access to Twitch on Roku TV. To know how to do it you have to read the full article till the end and follow all the steps carefully to get Twitch on your Roku TV.
Also Read:- How To Use Facebook On Roku
How To add Twitch on Roku
However, Roku Channel Store has no official support of Twitch currently. But by following the steps below helps you to install unofficial Twitch on Roku.
Step 1: First, Launch the Web browser on you PC.
Step 2: Than, Visit the website by using URL https://my.roku.com
Step 3: Now Login with your Roku credentials like Email and Password.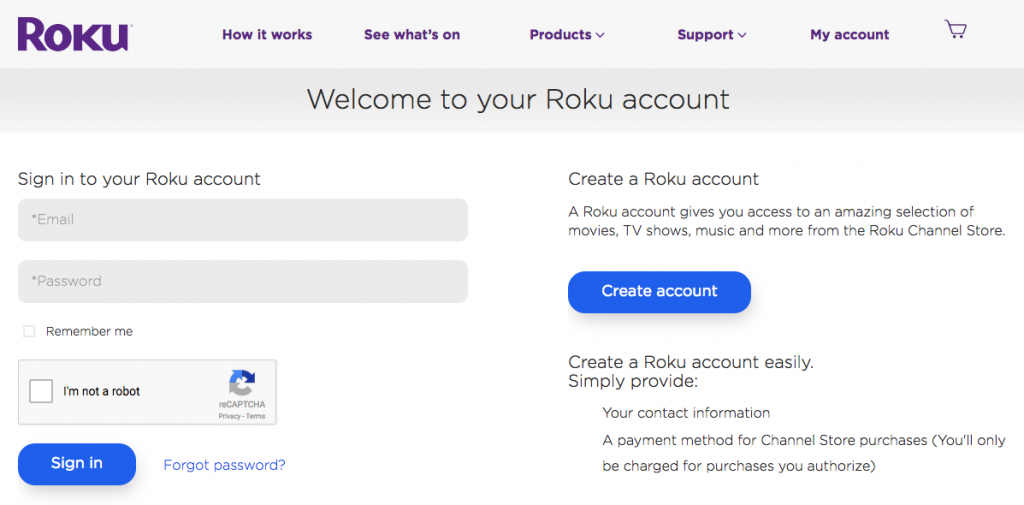 Step 4: After that Select manage Account and click on the Add Channel with a code option.
Step 5: Now Type Twitch TV on the channel Access Code bar and Click on Add Channel Button.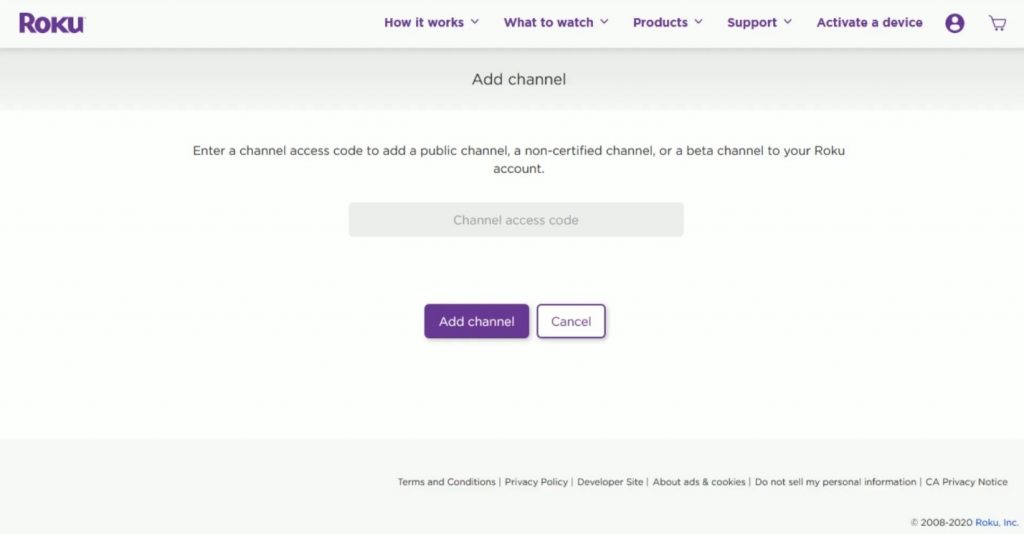 Step 6: After, Clicking on add channel button, A warring appears and you have to click OK for Proceeding further.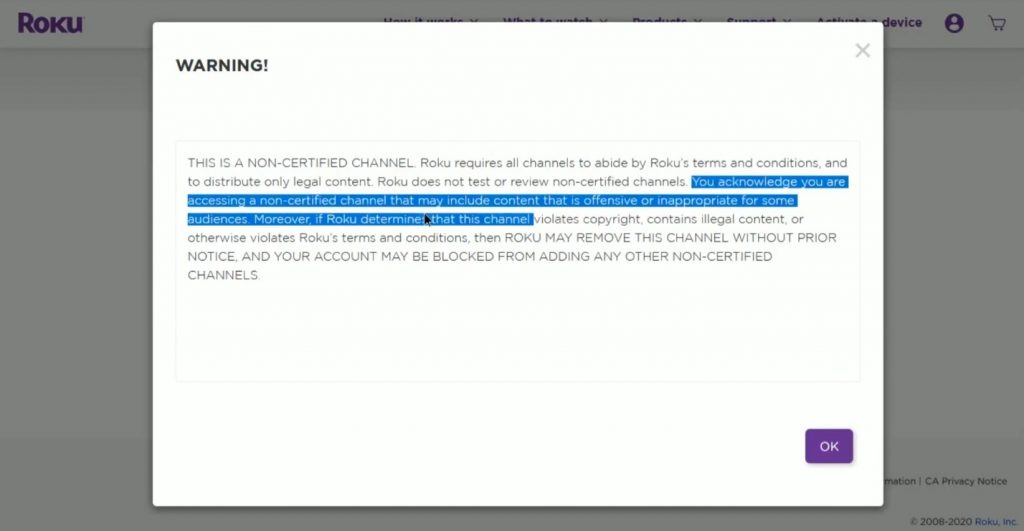 Step 7: After that Click Yes, Add Channel button to Add Twitch TV on Roku.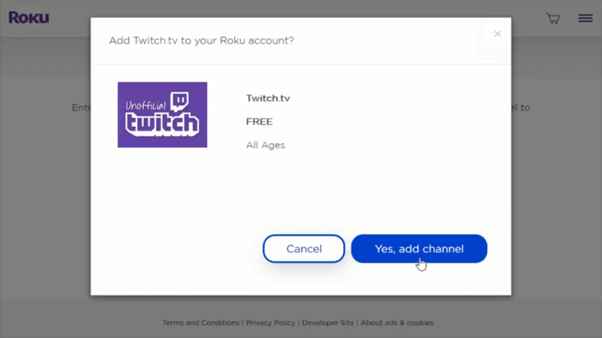 Step 8: Now When the confirmation Screen shown you can launch the Roku device.
Step 9: You will find twitch on Roku and you can start using it.
Congratulation now you can start using Twitch TV on your Roku device and start watching streams, podcast, etc.
Note:- The Twitch TV is Unofficial Channel and you may lose access to it supports anytime.  
Best Feature Of Twitch TV
Twitch is loaded with unique features and you can easily learn how to use Twitch because of its user-friendly interface. There is some the best feature mentioned below.
Easy To Use Interface for Streaming or Broadcasting your video.
Twitch App also Supports live Chat during gameplay.
With the help of Twitch Apps, you can watch gamers play different types of games like PUBG PC, Minecraft, Valorant, Cyberpunk 2077, etc.
You can easily Customize your broadcasting as per your needs.
Conclusion
I hope the guide helps you know how to get Twitch on Roku. If you facing any issue relevant to the article let us know via comments. we will try to solve it as soon as possible. If you like the article you can also share this article with your friends and family.
For The Latest Latest Activities And News Follow our Social Media Handles
Facebook:- Gadgetnotebook
Twitter:- Gadgetnotebook
Instagram:- Gadgetnotebook