If you are a Roku user and you want to install Fubo TV on your Roku streaming device so you are on the right page. Fubo TV is one of the most popular Internet Television services which offers you more than 100 live channels. Fubo TV mainly focuses on live sports streaming and among these. It has more than 30 live sports channels. FuboTV is a subscription-based streaming service that offers 7 days free trial for new users. FuboTV is available on different platforms which include Android, iOS, Windows, Amazon Firestick, Roku, Android TV, Apple TV, Samsung smart TV, Xbox One, and many more. Now, you can install FuboTV on Roku and start streaming its content on your TV.
How To Install Fubo TV on Roku
Roku is a media streaming device that supports different apps to stream Videos, Movies, etc. Fubo TV is officially available on the Roku Channel Store. So you can easily download and install Fubo TV directly from the Roku channel store.
Step 1: Connect your Roku device to the internet.
Step 2: Now, Turn on your TV and open the Roku Media Player.
Step 3: Sing In and go to the Roku Home Screen.
Step 4: After that, Scroll down and select Search Option and Press Ok Button On Roku remote.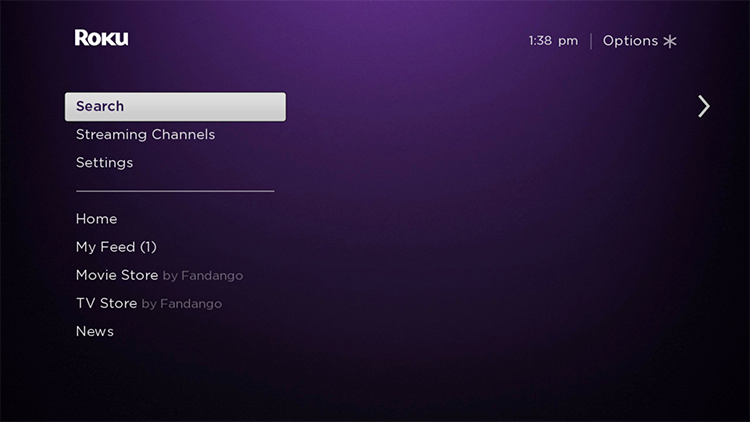 Step 5: Now Type Fubo TV into the Search bar. It will Show the apps related to your search.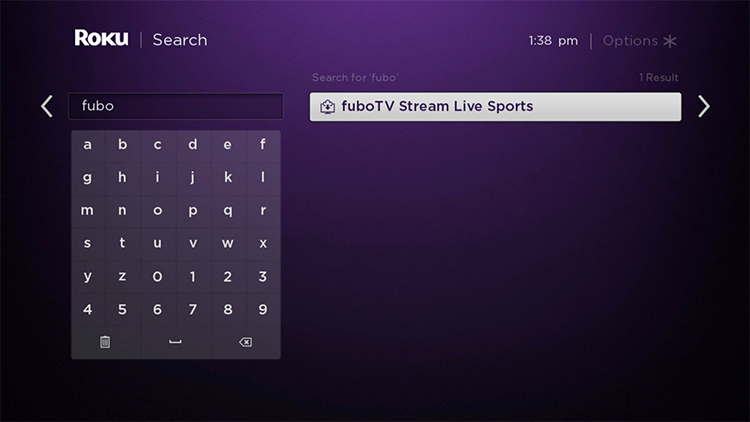 Step 6: Select Fubo TV App under live sports category. It will take you to Fubo TV screen.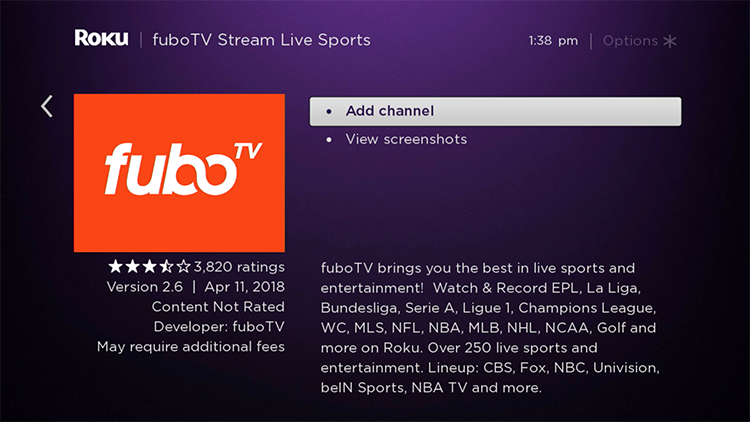 Step 7: Now, select Add Channel Button and click Ok Button on remote.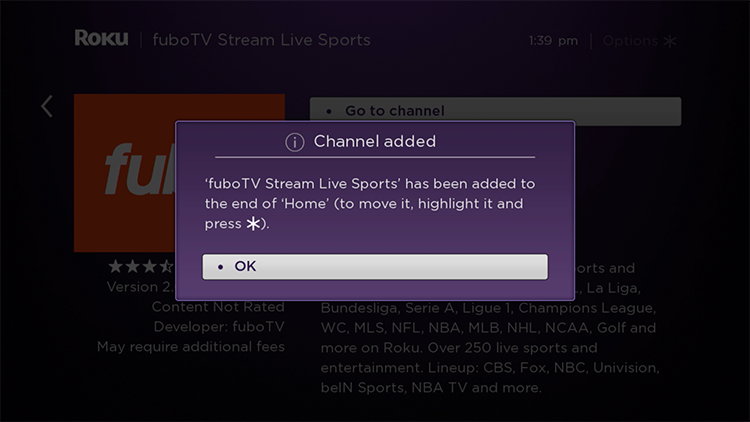 Step 8: After Clicking OK button. It will started download and Installation.
Step 9: When the installation is completed, select Go to Channel option.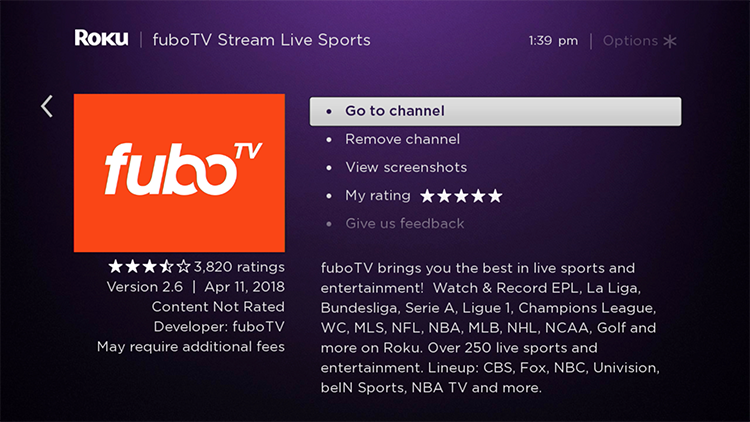 Step 10: Now Press Ok button to run Fubo TV App on your Roku Device.
Also Read:- How to cancel Britbox subscription
Congratulation, You have successfully installed the Fubo TV on your Roku Streaming device. Now you have to activate it, to stream Fubo TV contents, to knowing the activation process follow the steps mention below.
How To Activate Fubo TV on Roku.
Launch the Fubo TV app on your device.
Now you will find an activation code on the TV.
Go to the Browser on your PC or Smartphone and Visit https://fubo.tv/activate.
Now, Login with your Fubo TV Username or Password.
Enter the Activation Code you see on the TV and click on the continue button.
Now Enjoy to stream favorite content of Fubo on your Roku streaming device.
Verdict
Follow all the steps carefully and you can install Fubo Tv on your Roku streaming device. I hope you all enjoy the article if you enjoyed the article then share this post with your friends and family. And if you have any suggestion or you are facing any issue related to the article let us know we will try to solve it as soon as possible.
FAQ's (Frequently Asked Questions)
How do I create a Fubo TV account?
To create a Fubo TV account, visit the Fubo TV website and click on "Start Free Trial." Follow the on-screen instructions to choose a plan, provide your payment details, and create an account.
Can I watch Fubo TV for free?
Fubo TV offers a free trial period, usually lasting seven days, during which you can access its content for free. However, after the trial period ends, you'll need to subscribe to a paid plan to continue using the service.
Are there different Fubo TV plans to choose from?
Yes, Fubo TV offers different plans to cater to various preferences. You can choose from plans that focus on sports, entertainment, or a combination of both. Check their website for the latest plan options.
Can I stream Fubo TV on multiple devices?
Yes, Fubo TV allows streaming on multiple devices simultaneously, depending on your subscription plan. You can check your plan's specific details to determine how many devices you can use simultaneously.
How do I cancel my Fubo TV subscription?
To cancel your Fubo TV subscription, log in to your account on their website. Navigate to the account settings and look for the cancellation option. Follow the provided steps to cancel your subscription.
For The Latest Latest Activities And News Follow our Social Media Handles
Facebook:- Gadgetnotebook
Twitter:- Gadgetnotebook
Instagram:- Gadgetnotebook